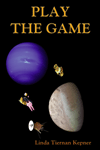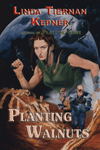 The classic books all children, and adults, love! From the original Fairy and Folk Tale books by Andrew Lang, Joseph Jacobs, William Butler Yeats, Yei Ozaki, and Frances Jenkins Olcott; to the Thornton Burgess Bedtime Story-Books featuring Peter Rabbit, Reddy Fox, Jimmy Skunk and all the other "lesser folk of fur and feathers" in the Green Forest, Green Meadow, and Smiling Pool -- including

The Christmas Reindeer

and

Tommy's Wishing-Stone

adventures (all books include the original Harrison Cady and George Kerr illustrations, except

The Christmas Reindeer

, which Rhoda Chase illustrated). We have classic Children's books (

The Six Little Bunkers

and

The Bobbsey Twins

) and even Juvenile books for teenagers

(The Moving Picture Girls, The Submarine Boys, Uncle Sam's Boys, The Rover Boys

(the template for such popular series as

Tom Swift

and

Nancy Drew

),

Ruth Fielding

,

The Meadow-Brook Girls, The Radio Boys)

; and many others from the turn of the Twentieth Century. See how the world has changed from when horses and buggies were the norm, and there was nary a radio, car, airplane, or television in sight (but some people knew they were coming)!

Adult interests are not missed with the inclusion of greats such as Charles Dickens' Other Christmas Stories, Thanksgiving, An American Holiday, The One-Hoss-Shay, Mr. Richard Hannay's War Adventures (The 39 Steps, Greenmantle, and Mr. Standfast), Oliver Twist, A Tale of Two Cities, David Copperfield, The Confidence Man, Geronimo's Story of his Life, Behind the Scenes--30 Years a Slave and 4 Years in the White House, and even ghost stories from masters in the Victorian era are all here!